Three Major Water Systems of Wuhan City Drainage Flood Control Plan The three major water systems in the central city of Wuhan (Tangxun lake, Dongsha lake and Caidiandong lake) all include many lakes, river channels, ports and canals, as well as pump and brake structures. The total catchment area is nearly 1000 km2. Main tasks are building and improving ICM model for Wuhan Caidian catchment, analysing characteristics of local catchment, redeveloped modelling-based Lake-river system operational rules.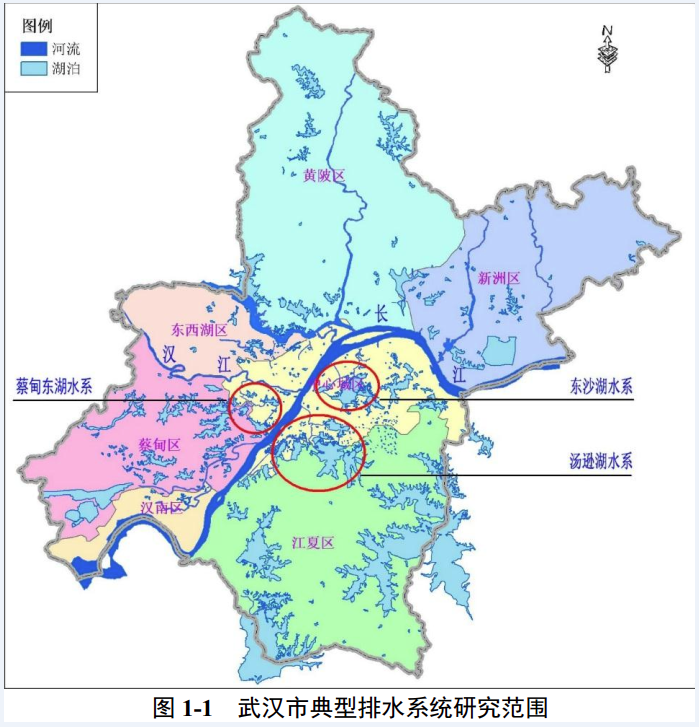 Spatial distribution diagram of three major water systems of Wuhan.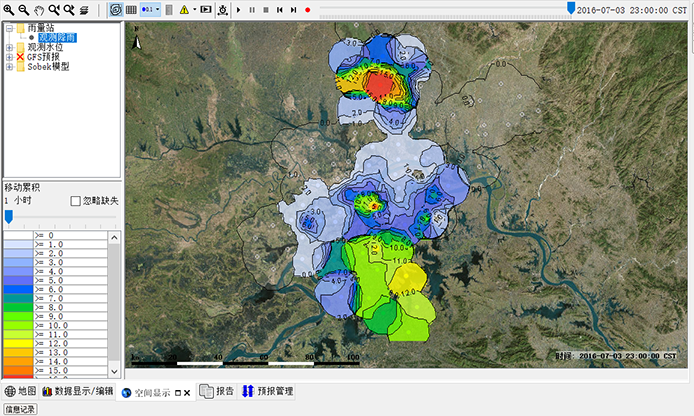 Analysis of rainfall in the real-time model of Tangxun lake water system

The project aims to better serve the drainage simulation, analysis, forecast and early warning of Wuhan three major water system. Based on the existing drainage model, further optimize and improve the calculation accuracy and operation efficiency of the model, conduct in-depth research on the drainage characteristics of the three major water systems, evaluate the drainage effect of various scheduling plans, optimize and formulate targeted, fast and efficient flood season scheduling plans, and assist in flood control scheduling décisions.